PMI Food Drive Exceeds Expectations
Property Management, Inc.'s annual food drive this year exceeded expectations with the generosity of employees and the local community. All canned and boxed food donations went directly to Bethesda Mission in Harrisburg, PA. The food drive was a month long campaign that culminated at the company holiday party where all of the donations were gathered from many locations throughout Central Pennsylvania.

Giving To Bethesda Mission
Property Management, Inc. has a very long relationship with Bethesda Mission and has been coordinating different types of donations drives for many years. PMI's philosophy of being an integral part of the community is evident in the Core Values: we do business where we live and have a positive impact on our communities.

Donation Collection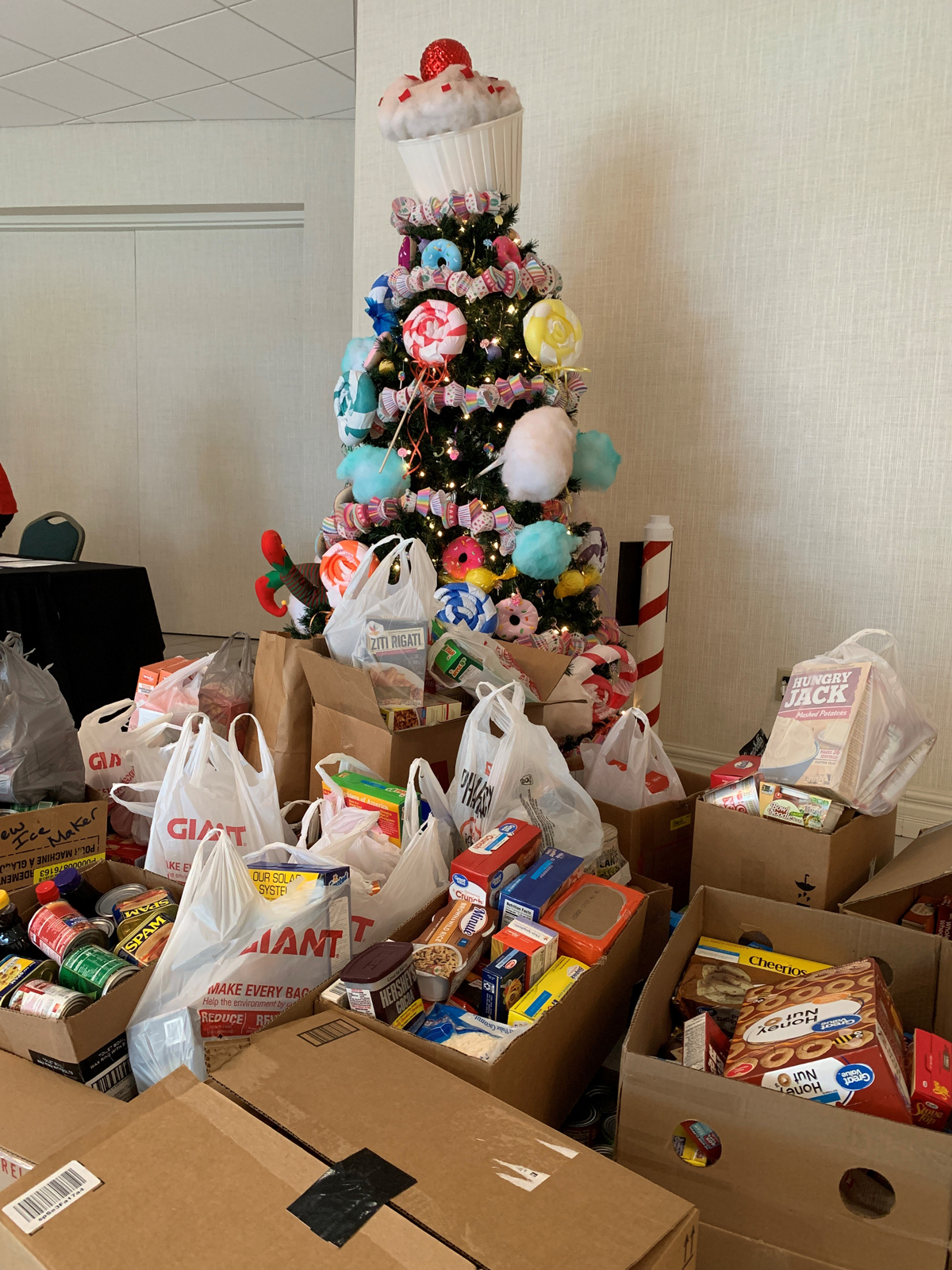 Collection took place at our corporate office in Lemoyne, PA as well as some of our managed residential communities of: Graham Hill Apartments in Harrisburg, PA
Employees and residents generously donated cans of vegetables, cans of soup, condiments, boxes of cereal, pasta, and more. PMI received far more donations than anticipated and were proud and impressed with the kindness of the community. Because of the donations, many in need will receive food from Bethesda Mission.

About Bethesda Mission
Bethesda Mission has been providing hope and healing to hurting and homeless people in the Greater Harrisburg area since 1914. Bethesda Mission picked up all of the donations and was very impressed by the amount of food collected. David from Bethesda Mission said it was the largest one-stop pickup of donations that he'd ever seen. To learn more about Bethesda Mission visit www.bethesdamission.org.

Property Management, Inc. Holiday Party
The holiday party began with the donation drive and then included food and festivities for employees and retirees to enjoy. Employees from all over the State were invited to attend. Employees celebrating work anniversaries of 5 to 25 years of service were also recognized. PMI professionally manages real estate throughout Pennsylvania. To learn more PMI or managed properties, please visit www.rentpmi.com.